Meet The Hosts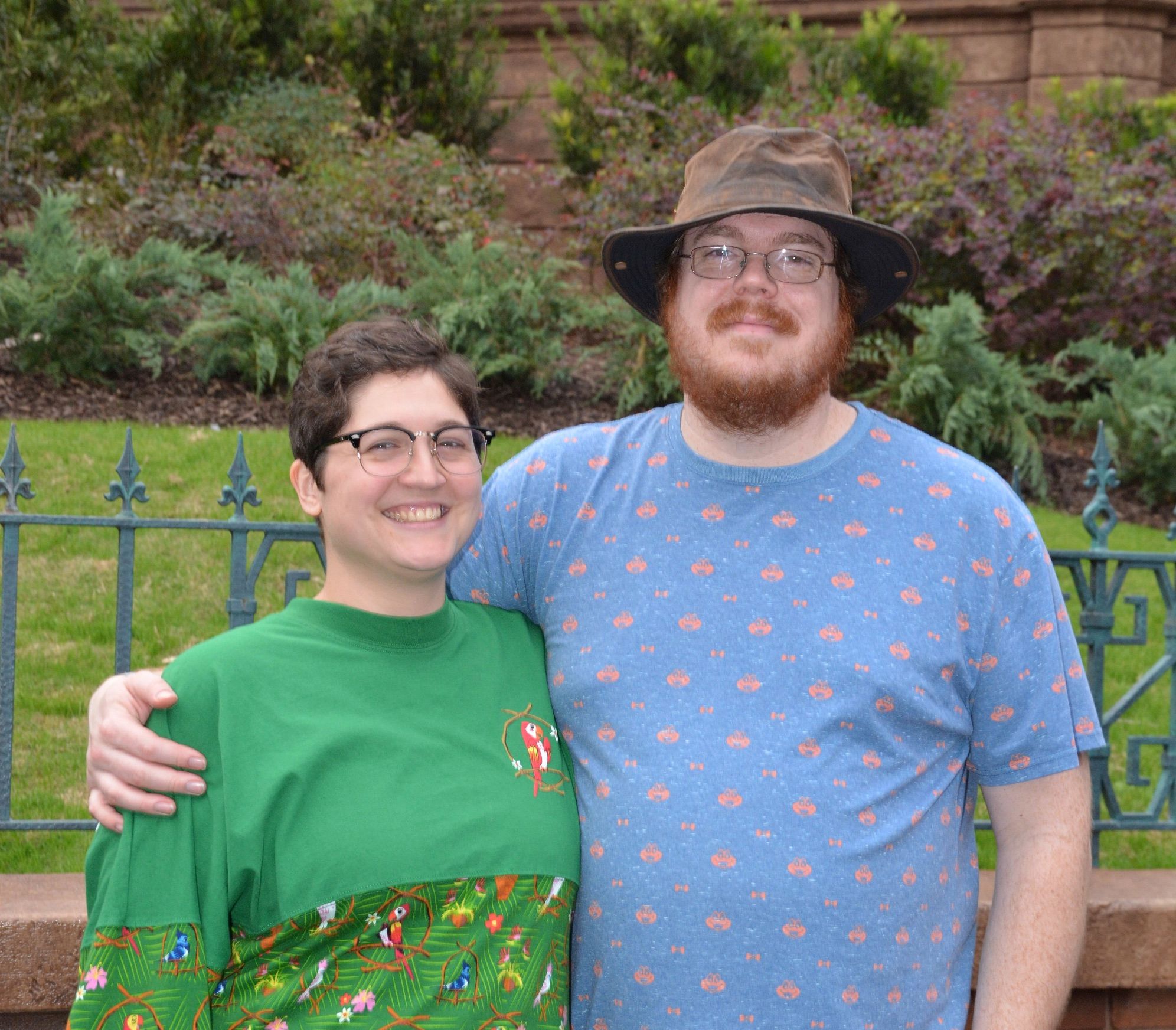 Sam & Val are:
Married
In their 30s
Not having kids
Located somewhere between Boston and Providence
Big ol' Disnerds
Sam is an engineer by trade and hobby, and is the brains behind the sound editing of Bored & Sassy. He also composes our music! Sam is the less sassy of the pair.
Val is a technical customer service type, and has been for most of their career. Val's hobbies include volunteering with the local animal shelter, playing Pokémon Let's Go Eevee, and doing community theatre. Val also has a YouTube Channel with all kinds of content, including plenty of Disney videos, and a Twitter that's a weird mix of Disney stuff, activism, and stream of consciousness.